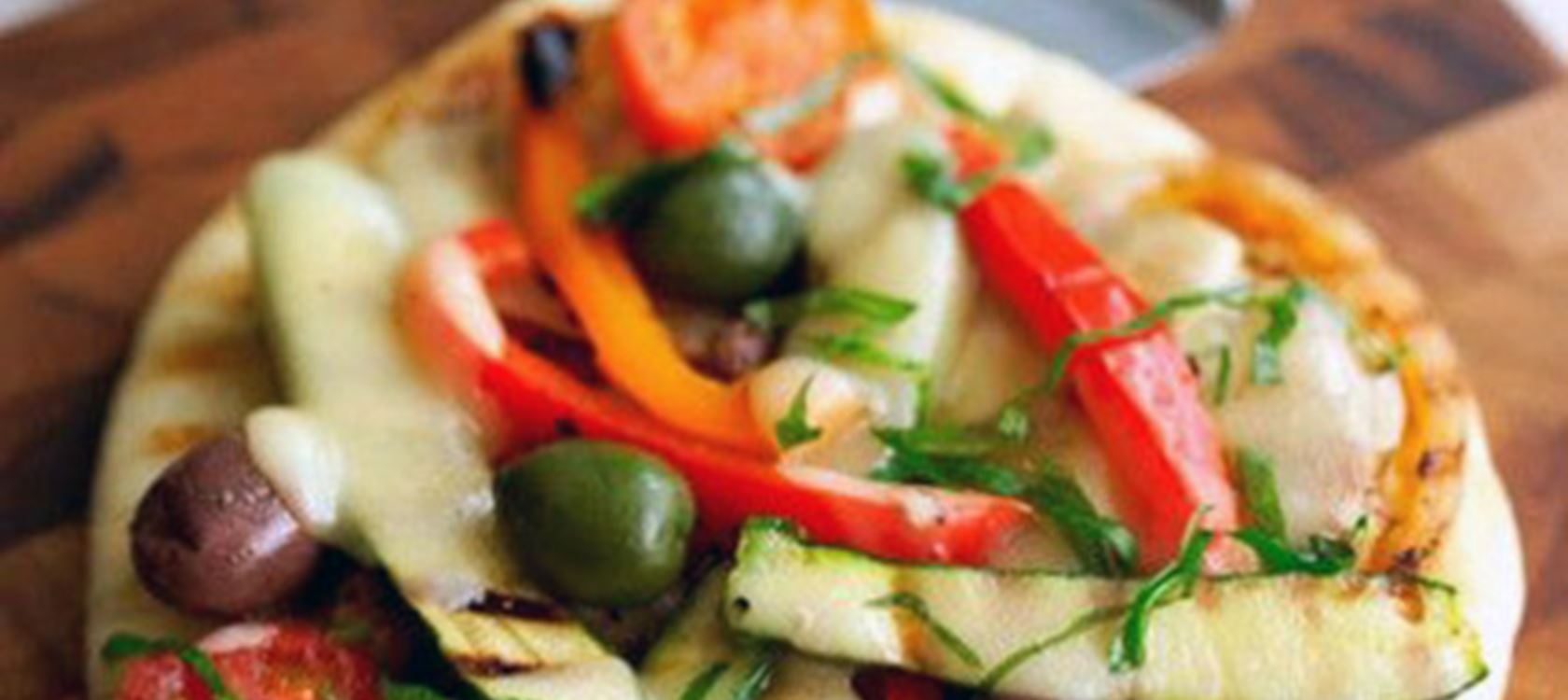 Cheesy Snackbread with Grilled Vegetables
For a last minute dinner or a casual get together, flatbreads topped with vegetables and melted Arla® Havarti sliced cheese make any occasion a special one.
Ingredients
2 naan flatbreads
2 tablespoons olive oil
2 cloves slivered garlic
salt to taste
1 peeled and thinly sliced sweet onion
1 trimmed and thinly sliced zucchini
1 red bell pepper cut into strips
4 stemmed shiitake mushrooms
3 thinly sliced cherry tomatoes
6 pitted nicoise olives
6 slices Arla® Havarti Cheese
thinly sliced fresh basil leaves
Instructions
Instructions
Prepare grill to medium high. Combine olive oil, garlic and salt in small bowl, then brush naan with the mixture. Grill naan on both sides until crisp and lightly browned, about 2 minutes per side. Set aside. Brush vegetables with olive oil mixture and grill to desired doneness. Once cooked, arrange the vegetables on the naan and top with olives and slices of Arla® Havarti sliced cheese. Place the naan on a heatproof platter and return to grill or preheated broiler. Lower lid to the grill and heat the naan until cheese melts. Remove and sprinkle with basil. Cut into quarters and serve warm.
Print