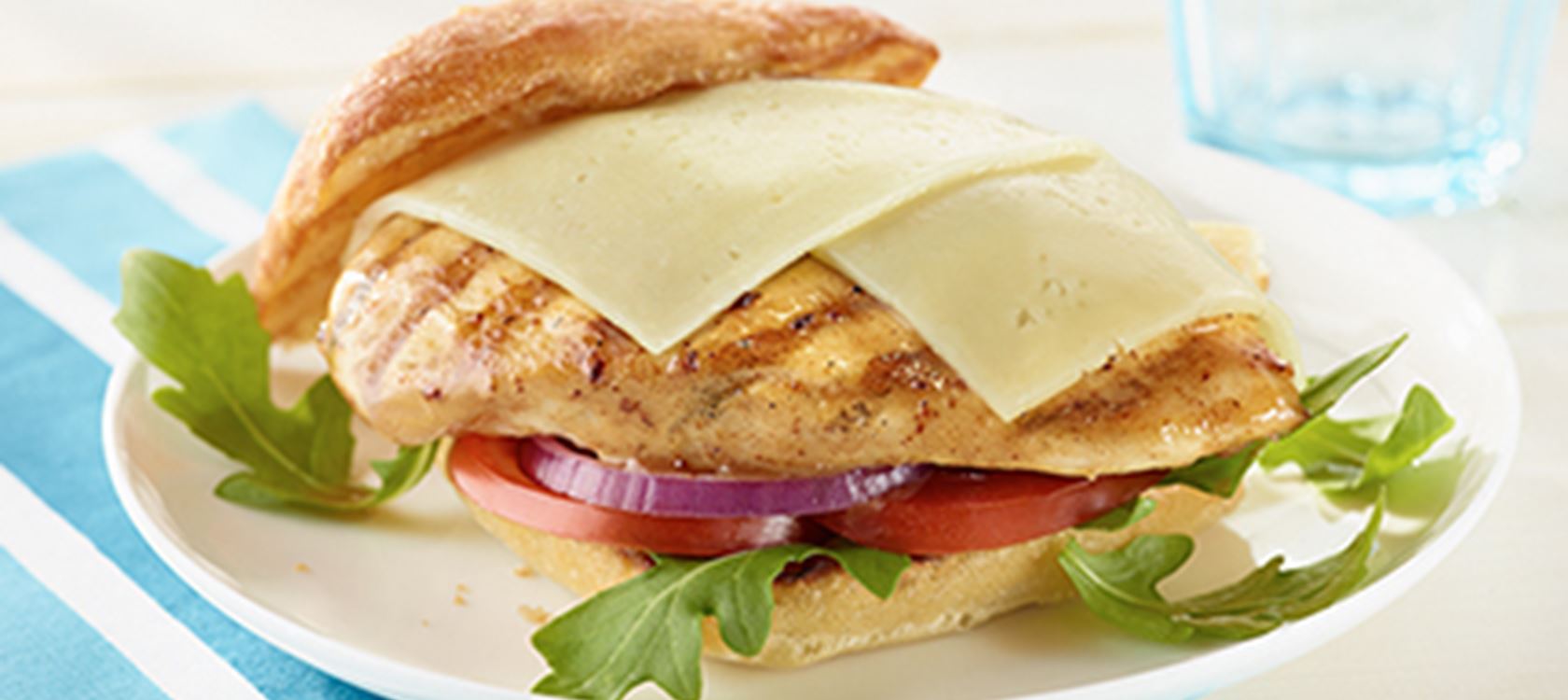 Grilled Chicken Havarti Sandwich
For a fresh dinner and light sandwich, try the Grilled Chicken Sandwich with Arla® Havarti sliced cheese. A smart meal that tastes delicious.
Ingredients
Recipe for 1 serving portions
1 Ciabatta bun
1 chicken breast
2 slices Arla® Havarti Cheese
1 handful arugula
½ of a sliced tomato
½ of a sliced onion
Instructions
Instructions
Slice one Ciabatta bun down the center and toast the two halves. While the bun is toasting, cut ½ a tomato and ½ an onion into thin slices. Grill one chicken breast on medium-high heat. Continue flipping every couple of minutes until the internal temperature of your chicken breast is 160°F and it has a golden brown crust. Once the chicken is fully cooked, begin stacking your sandwich with a handful of arugula, sliced tomato, sliced onion, the chicken breast and two slices of Arla® Havarti sliced cheese.
Print