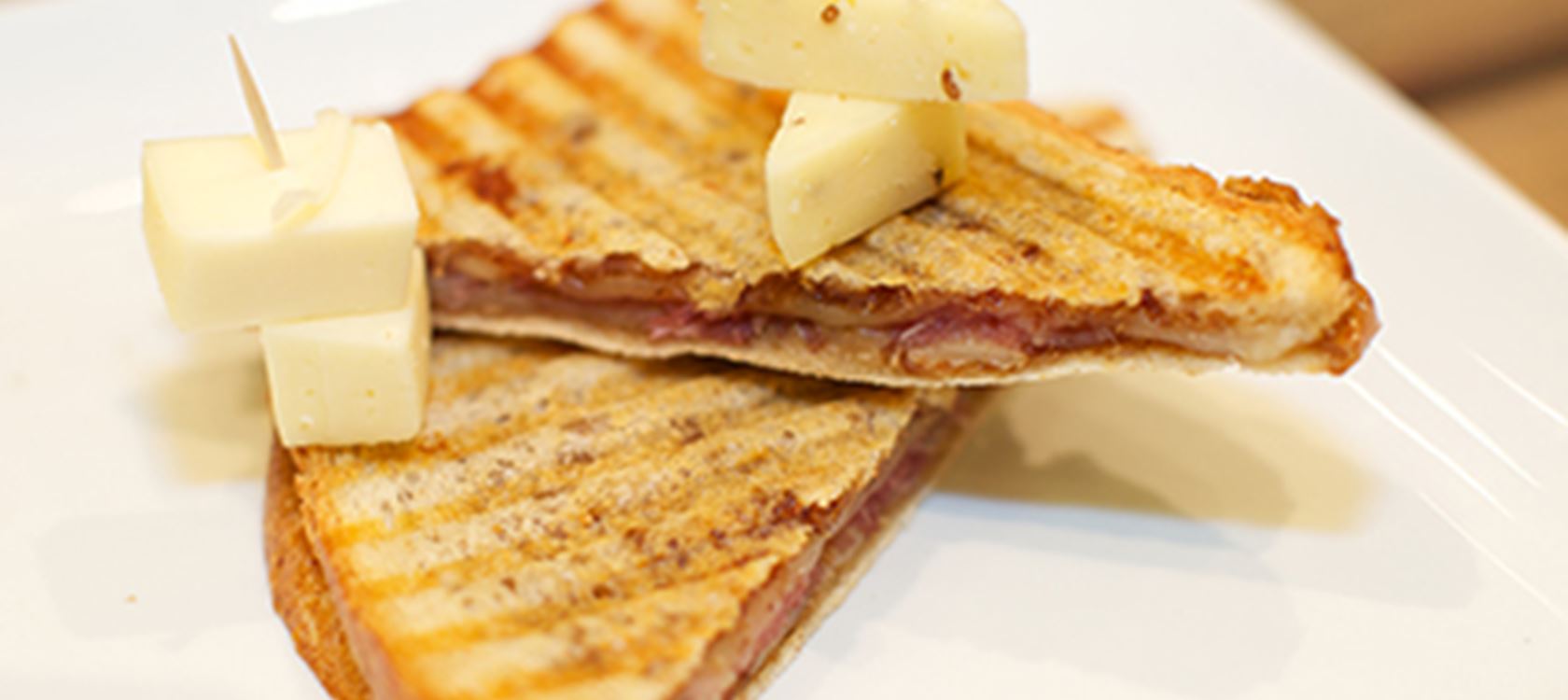 Havarti Prosciutto and Fig Grilled Cheese
A new spin on the grilled cheese. Try the Arla® Havarti sliced cheese with prosciutto and fig jam in your next cheesy sandwich.
Ingredients
Recipe for 1 serving portions
2 slices sourdough bread
1½ tablespoon softened and divided unsalted butter
1 tablespoon figs jam
2 pieces thinly sliced prosciutto
2 slices Arla® Havarti Cheese
Instructions
Instructions
1. Place two slices of bread side-by-side and spread the top of one with ½ tablespoon of butter. On the second slice, spread fig jam and top it with prosciutto and cheese. Close the sandwich with the buttered bread slice, butter side up. 2. Add remaining butter in a nonstick skillet and place over medium heat. As it melts, swirl the butter so it coats the bottom of the pan. Place sandwich in skillet, with non-buttered bread side down and cook until the bread is toasted and golden brown, about 4 to 5 minutes. Flip the sandwich and cook the other side for an additional 3 to 4 minutes, or until golden brown. Remove from the skillet, slice and serve.
Print