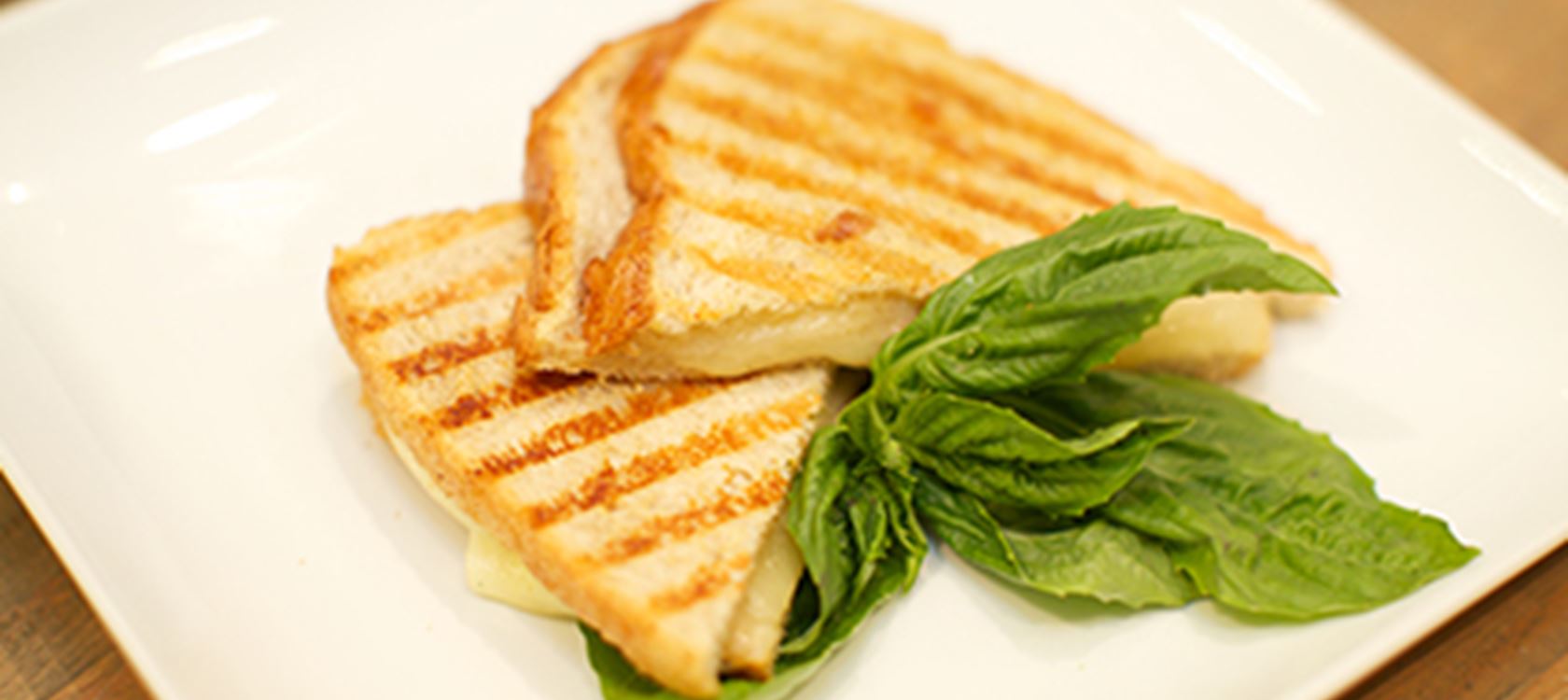 Havarti and Pear Grilled Cheese
For a sweet and creamy combination you'll love, try the Havarti and Pear Grilled Cheese, made with Arla® Havarti sliced cheese.
Ingredients
Recipe for 1 serving portions
2 slices sourdough bread
1½ tablespoon softened and divided unsalted butter
2 slices Arla® Havarti Cheese
½ cored and thinly sliced ripe pear
Instructions
Instructions
1. Place two slices of bread side-by-side and spread the top of one with 1/2 tablespoon of butter. On the second slice, layer slices of Arla® Havarti sliced cheese, followed by the thinly sliced pear. Close the sandwich with the buttered bread slice, butter side up. 2. Add the remaining butter in a nonstick skillet and place over medium heat. As it melts, swirl the butter so it coats the bottom of the pan. Place sandwich in skillet, with non-buttered bread side down and cook until the bread is toasted and golden brown, about 4 to 5 minutes. Flip the sandwich and cook the buttered side for an additional 3 to 4 minutes, or until golden brown. Remove from the skillet, slice and serve.
Print