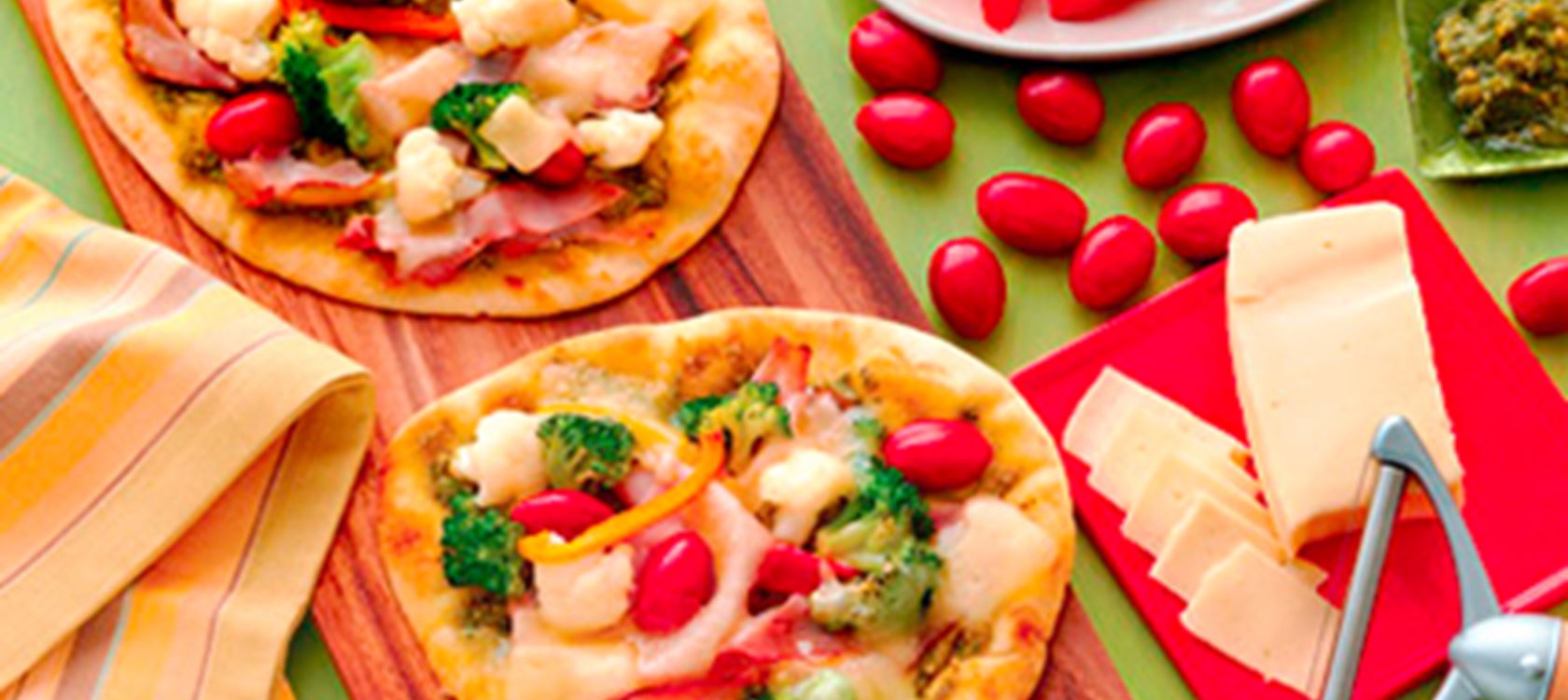 You never need to look further than your refrigerator to create your own family signature flatbread. And anything you choose is only that much better when topped with Arla® Havarti sliced cheese!
Ingredients
2 pieces of flatbreads
2 cups basil pesto
1 cup blanched broccoli florets
1 cup blanched cauliflower florets
½ thinly sliced bell red pepper
10 grape tomatoes cut in half
4 thin slices of smoked ham
4 slices Arla® Havarti Cheese
Instructions
Instructions
Preheat the oven to 400°F. Place the flatbread on baking sheet and spread it with the pesto. Scatter the broccoli, cauliflower, pepper and ham over the top. Cover with slices of Arla® Havarti sliced cheese and place in the oven until the cheese melts and the bread is heated through. Cut into four serving pieces. Serve either warm or room temperature.
Print