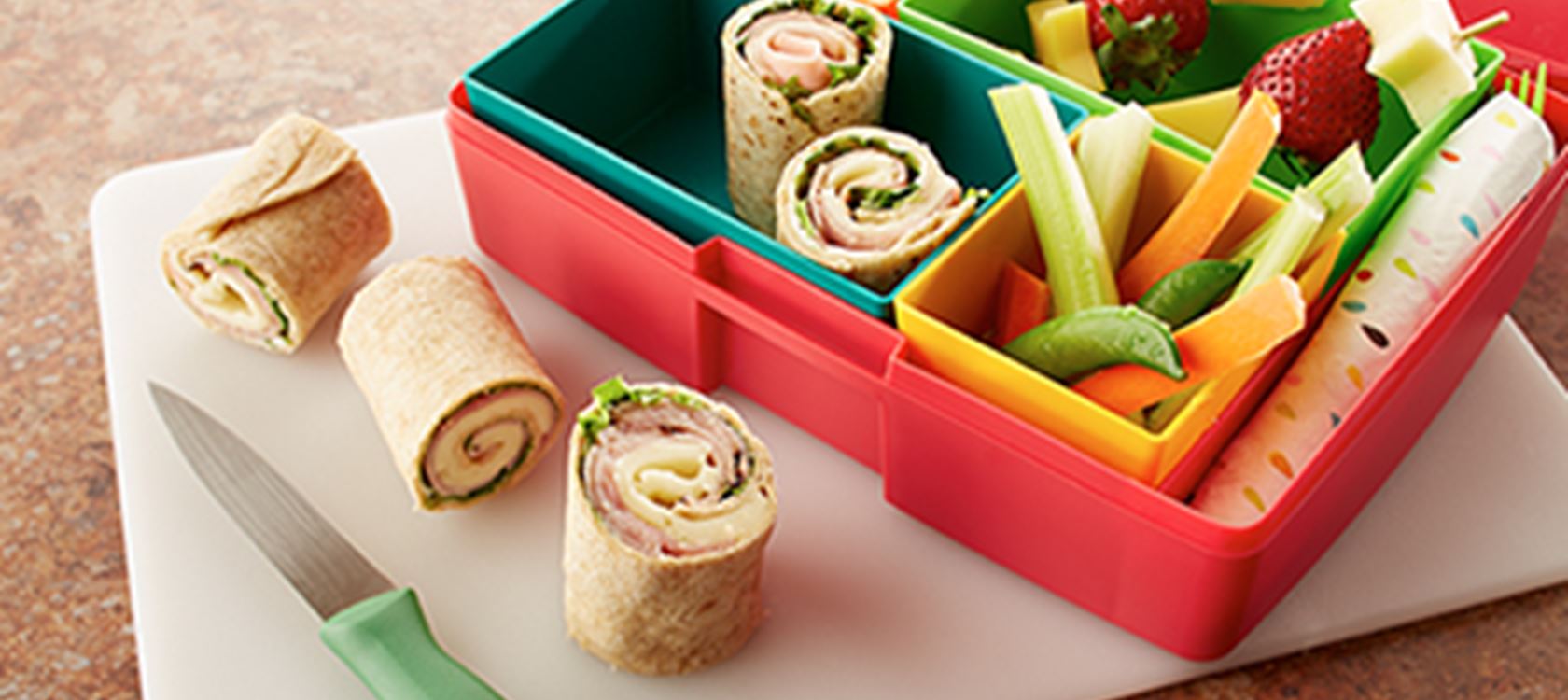 A perfect treat for your child's lunch box. Gouda Roll-Ups are a spin off of the traditional sandwich. These fun bite-sized rolls, filled with Arla® Gouda sliced cheese, deli meat and whatever else you love, are great to pack up and eat on the go.
Ingredients
Recipe for 1 serving portions
2 slices Arla® Gouda Cheese
3 pieces thinly sliced turkey, ham or your favorite deli meat
1 10-inch tortilla
2 lettuce leaves
1 teaspoon reduced-fat mayonnaise
Other toppings you could add:
pickle
tomato slices
hummus or ranch dressing
avocado
Instructions
Instructions
Place one tortilla on a plate and spread reduced-fat mayo over it with a knife. Lay the deli meat and the slice of Arla® Gouda sliced cheese on top of the tortilla. Place lettuce leaves on top. Add any additional toppings that you and your family love. Roll up the tortilla with the contents inside and slice the roll into five bite-sized rolls, discarding the ends of the tortilla.
Print