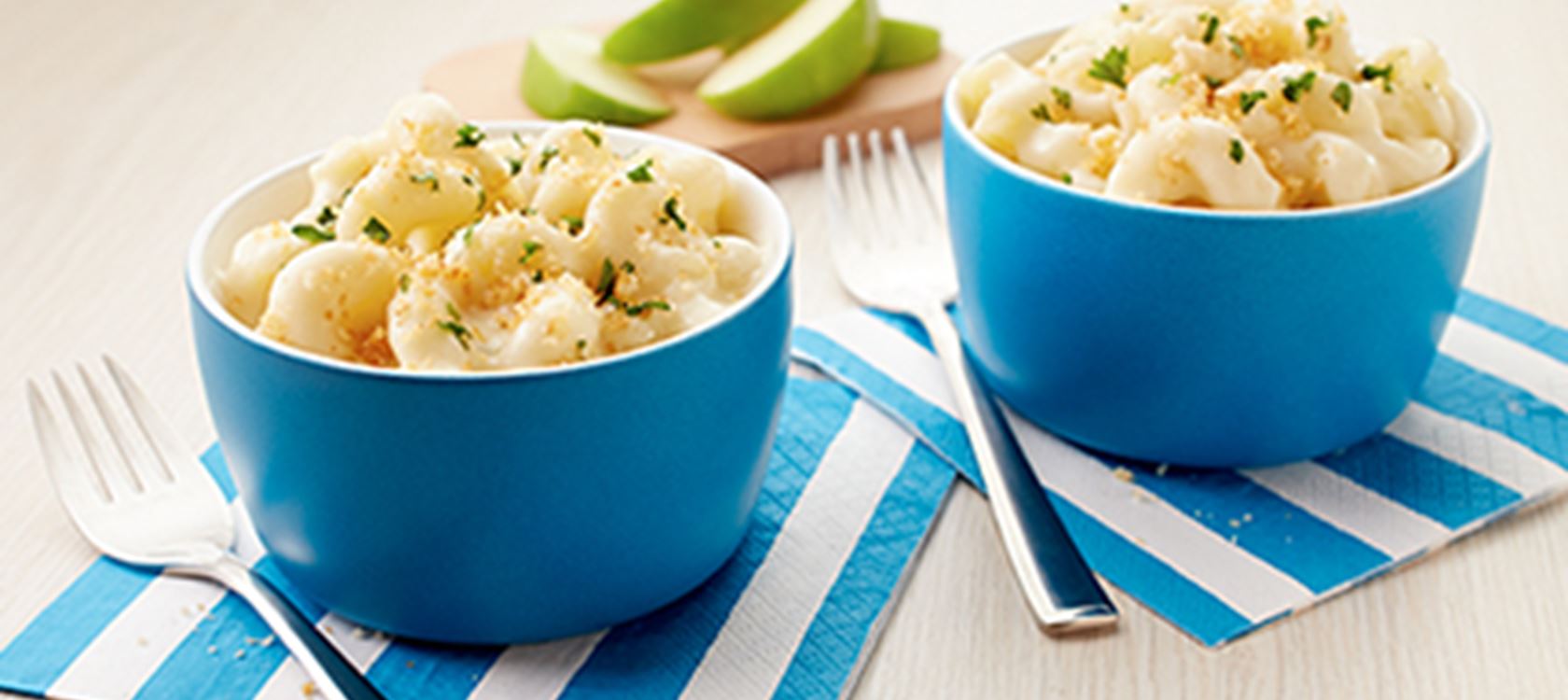 Gouda-Havarti Mac & Cheese
A step up from a classic dish everyone loves. Gouda-Havarti Mac & Cheese is delicious appetizer or meal that is great for not only the kids, but parents too.
Ingredients
7 tablespoons unsalted butter
2 tablespoons dry mustard
6 tablespoons all-purpose flour
3 cups whole milk
1 package Arla® Havarti Cheese
1 package Arla® Gouda Cheese
1 pound elbow macaroni or any short pasta noodle
salt
pepper
2 tablespoons breadcrumbs (optional)
2 tablespoons chopped parsley (optional)
Instructions
Instructions
In a deep bottom saucepan, melt the butter over medium heat. Add mustard and flour. Whisk briskly for about 2 minutes to cook the flour. Pour in milk, whisking continuously to prevent any lumps. Keep whisking until the sauce thickens enough to coat the back of a spoon, about 2 to 3 minutes. Stir in cheese until smooth and add salt and pepper to taste. Cook the pasta until just al dente. Drain the water and pour the pasta into the pot with the cheese sauce. In a preheated 350°F oven, bake the mac & cheese in a casserole or 4-quart baking dish for 30 minutes to firm up. Optional: Sprinkle each serving with breadcrumbs and chopped parsley.
Print