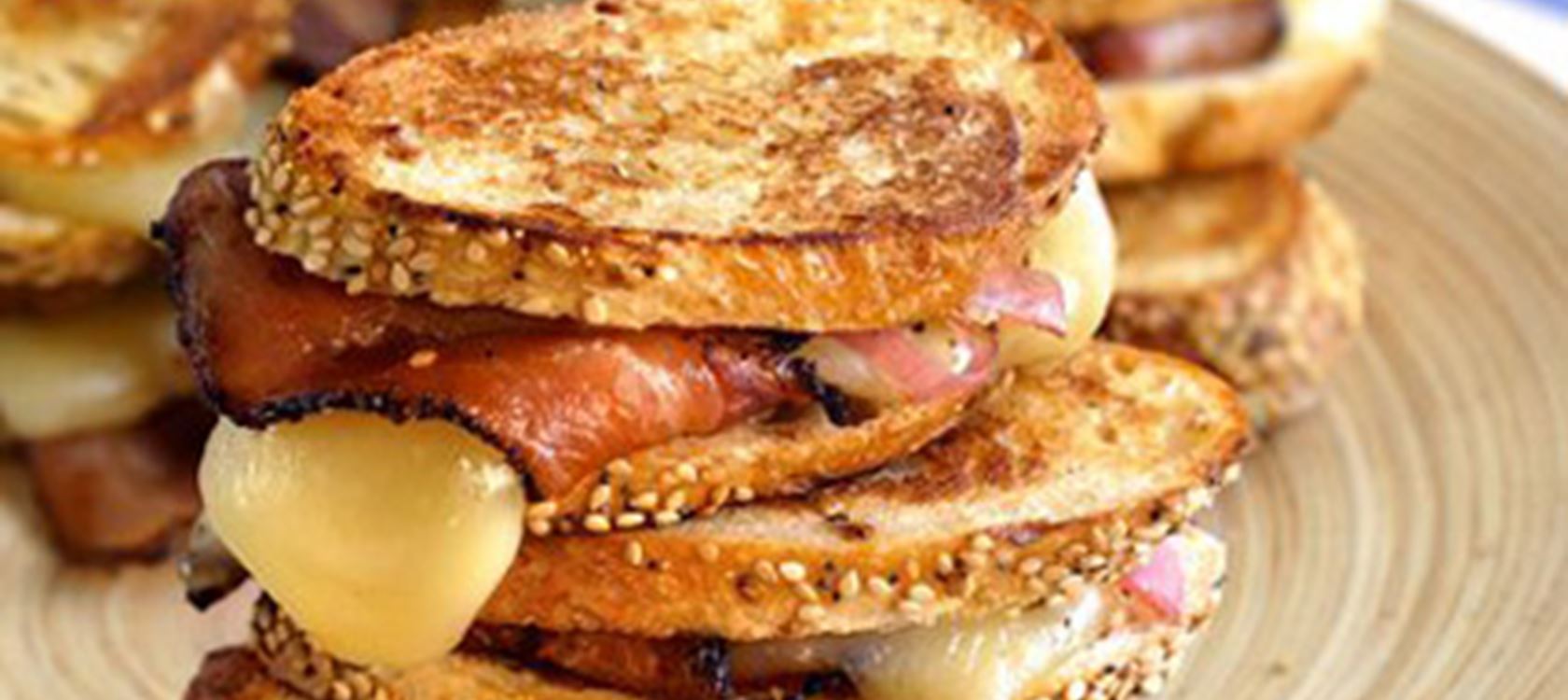 Fontina Toasts: Bacon-Wrapped Cheese Melts
Each bite is a combination of well-balanced flavors, highlighted by the light, earthy taste of Arla® Fontina sliced cheese.
Ingredients
1 baguette
¼ cup onion marmalade
4 slices smoked bacon
4 slices Arla® Fontina Cheese
Lurpak® Slightly Salted Butter for frying
Instructions
Instructions
Cutting on the bias, cut 16 thin slices from the baguette. Lay them flat on a baking pan and top with a dollop of onion marmalade. Set aside. Cut bacon slices in half. Thoroughly cook bacon, keeping slices pliable. Wrap one piece of bacon around each slice of Arla® Fontina sliced cheese and place on top of baguette slices. Top with remaining baguette slices. Brush the outside of the sandwiches with butter and pan-fry them over medium heat until golden, about 3 minutes per side. Serve warm immediately or keep warm in a preheated 275°F oven until ready to eat.
Print