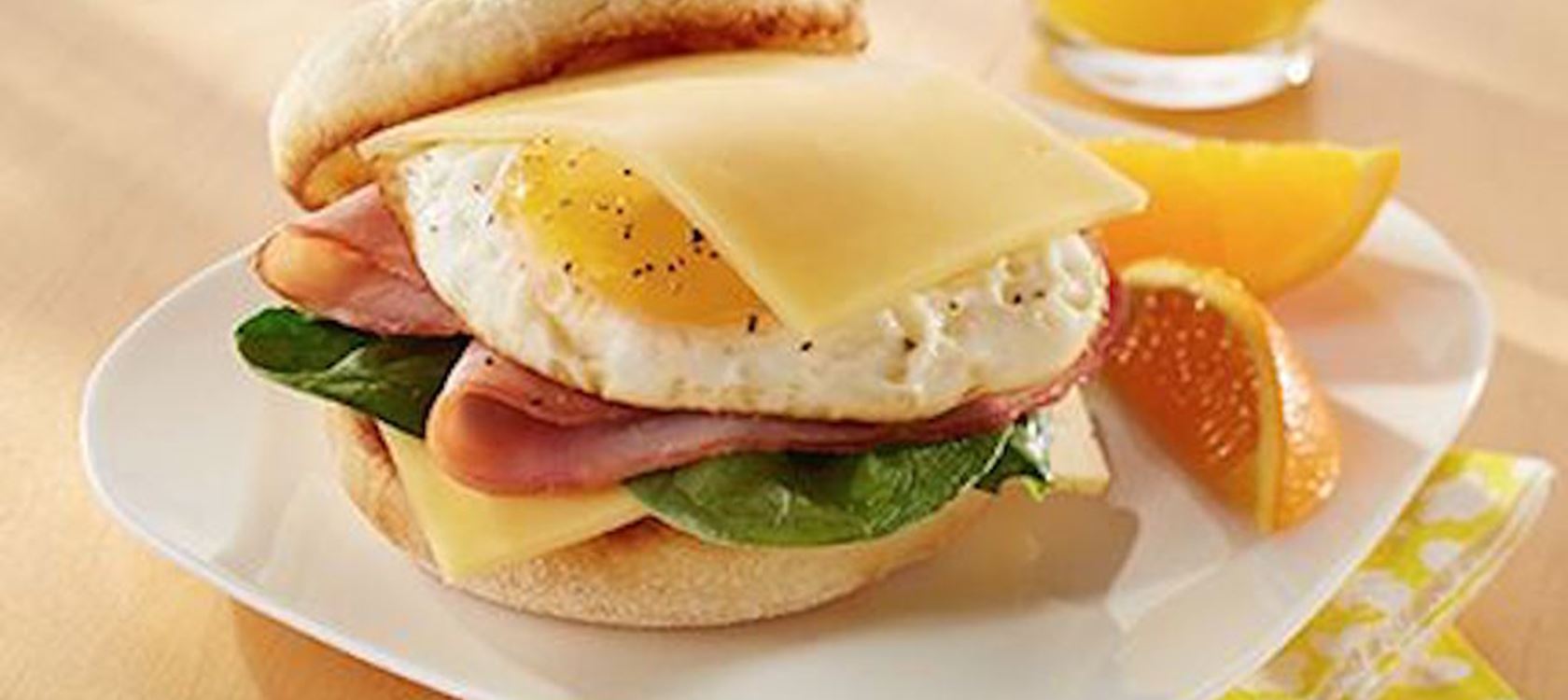 Havarti, Ham & Egg Breakfast Sandwich
Start the day off right with the Arla® Havarti, Ham and Egg Breakfast Sandwich. A great breakfast the whole family will love.
Ingredients
Recipe for 1 serving portions
1 English muffin
1 handful spinach
2 slices Arla® Havarti Cheese
1 egg
2 slices deli ham
salt
pepper
½ tablespoon butter
Instructions
Instructions
Slice English muffin down the middle and toast the two halves. Grease a frying pan with ½ tablespoon of butter. Crack one egg into the frying pan and cook on medium-high heat until the egg white is solid. For a sunny side up egg, remove the egg once one side is cooked. For an over-easy egg, flip the egg and cook the other side for 30 seconds. For an over-easy egg, cook the other side for a minute. For an over-hard egg, cook the other side until the yolk is solid. Sprinkle egg with salt and pepper. Place two toasted English muffin halves on a plate and fill sandwich with the egg, a handful of spinach and two slices of Arla® Havarti sliced cheese. Be sure to stack the Havarti against the warm toast for a melted, creamy breakfast sandwich. Other options: Try using slices of Arla® Gouda sliced cheese for your next breakfast sandwich.
Print